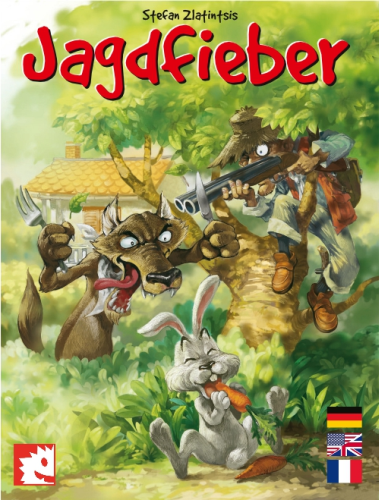 Hunting Fever (Jagdfieber)
Play your cards cleverly to capture precious prey. But beware! Your fellow hunters may be tempted to steal from you, ending the hunt sooner than you might expect. At the end of the day, captured cards score points for you, but hunters who are caught during closed season and cards that remain in your hand will reduce your score.
Hunting Fever - A card game for 3 to 5 players, ages 8 and up
Hunting Fever is now available in a new edition including revised English, French and German rules.
Rules for download:
Hunting Fever, englische Regel
Chasse en folie, règle du jeu français
Jagdfieber, deutsche Regel
Hunting Fever is available from the Smiling Monster Shop.